L'Ombre des Arbres de Papier, 2020-2022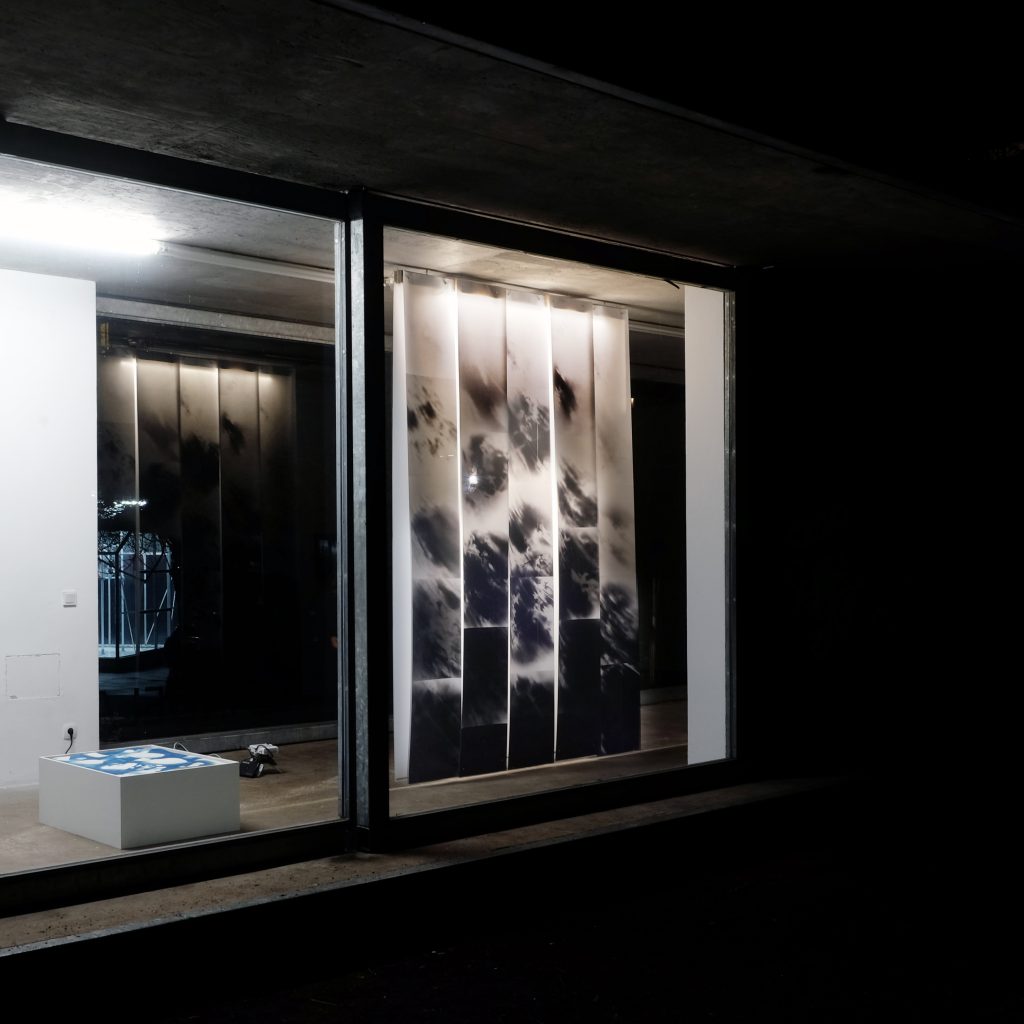 L'Ombre des Arbres de Papier, 2020- 2022. Candela, Festival Lichtkunst Artspring, Pavillon am Michhof, Berlin – Fine Art Print on PhotoRag 180 g/m2, Pictures of tree's shadows taken with a Camera Obscura, scanned and new printed, wood, 208,5*293,5*7,5 cm
Since March 2020, I have been photographing the shadows of a tree with a self-built camera obscura. Every day I print the shadow's marks on a sheet of photographic paper. The light, depending on the weather, the wind, the season, gives different impressions on the paper. The black and white traces evoke abstractly the presence of a tree.
This work is a response to the current situation, which questions our permanence and our relationship to the environment.
The image of shadows is inverted, this dissonance refers to the feeling of an invisible threat and the ambivalence of the perception of reality.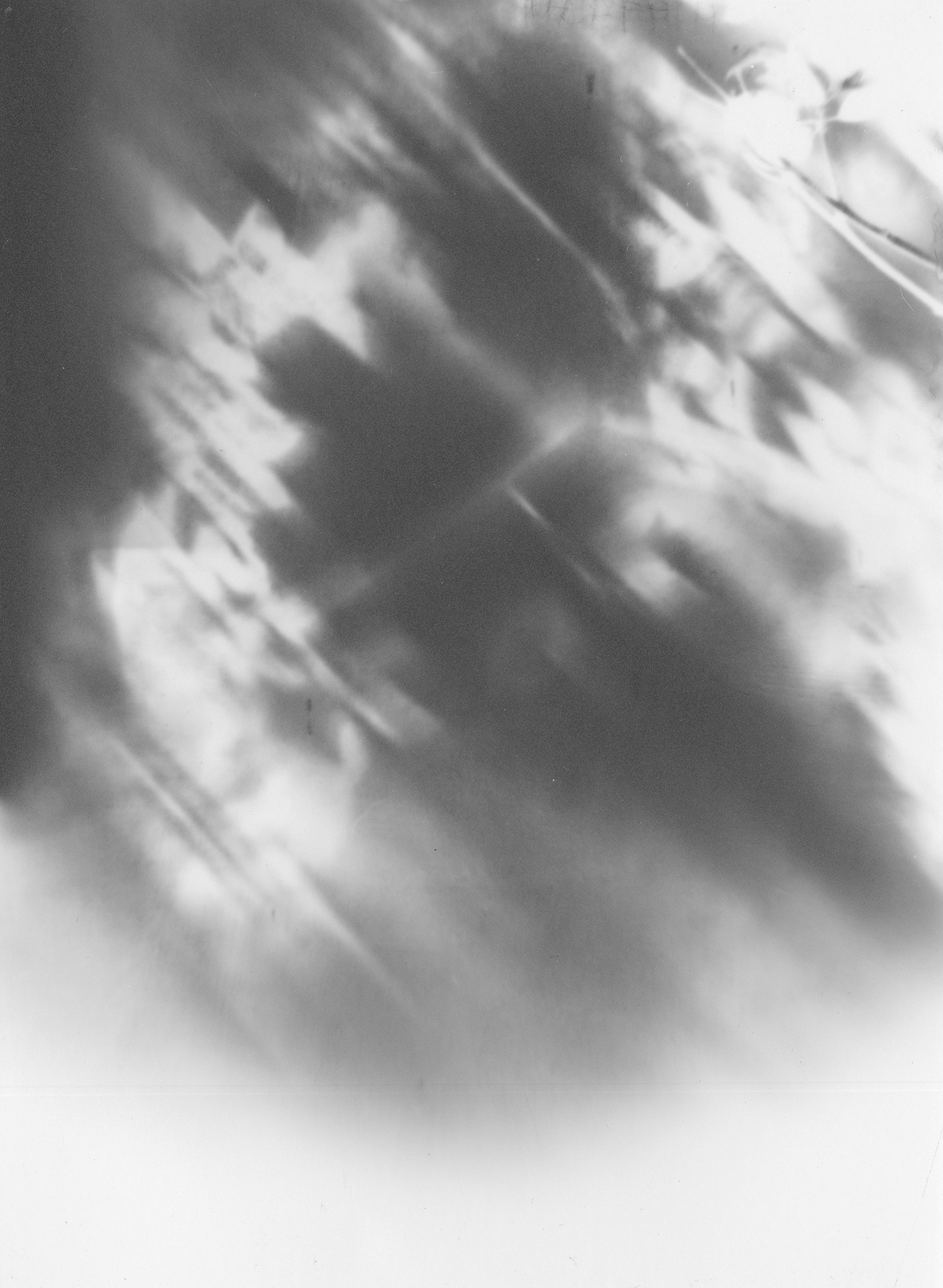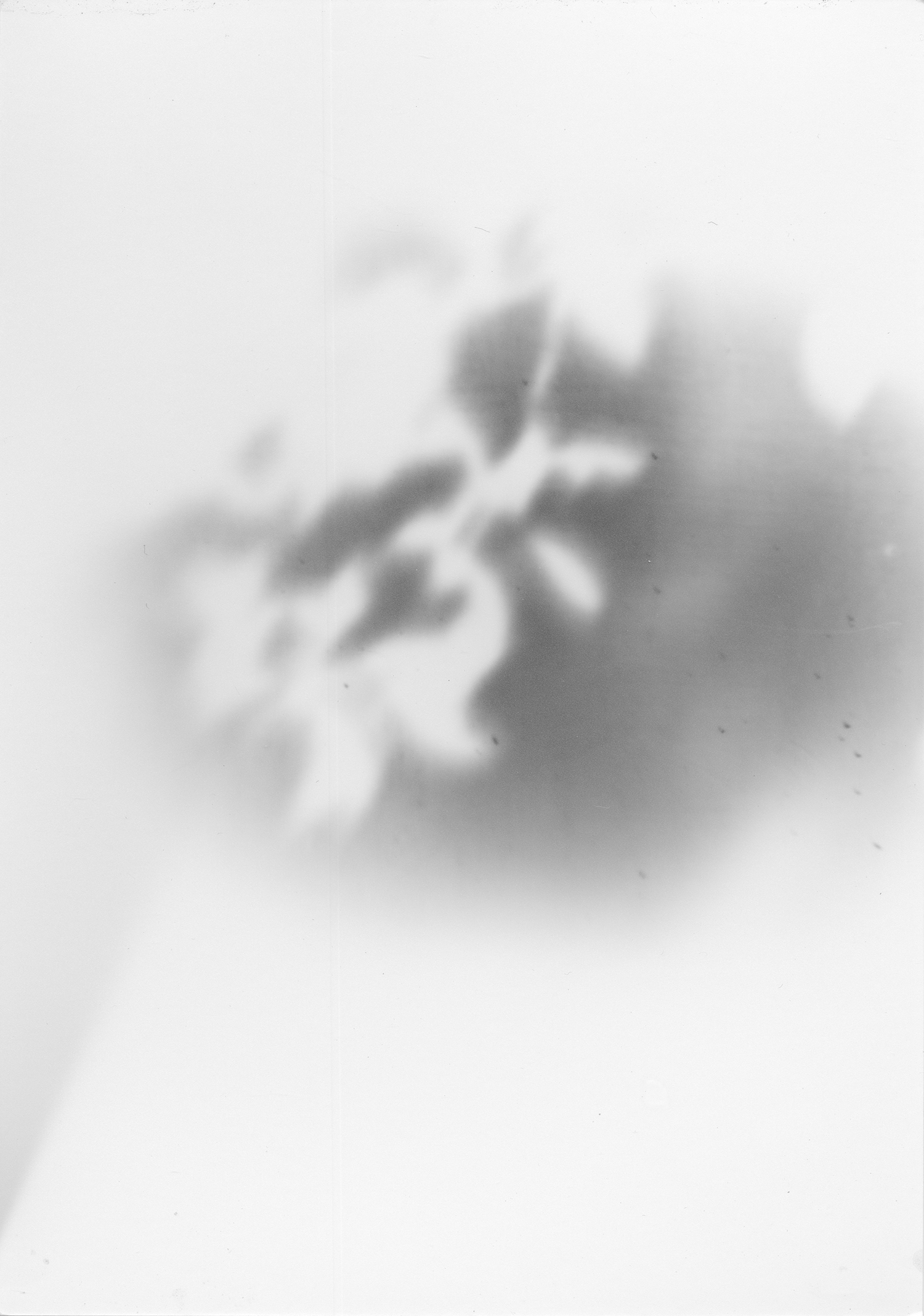 Photographies des ombres d'un arbre, prises avec une Camera Obscura – Photographs of the shadows of a tree, taken with a Camera Obscura
Depuis le mois de mars 2020, je photographie les ombres d'un arbre avec une camera obscura, que j'ai construit moi-même. J'imprime chaque jour les traces d'ombres sur une feuille de papier de photographie. La lumière, selon le temps, le vent, la saison, donne à chaque fois des impressions différentes.
Ce travail est est une réponse à la situation actuelle, qui interroge notre permanence et notre rapport à l'environnement. 
L'image des ombres est inversée, cette dissonance se réfère au sentiment de menace invisible perçue et l' ambivalence de la perception de la réalité.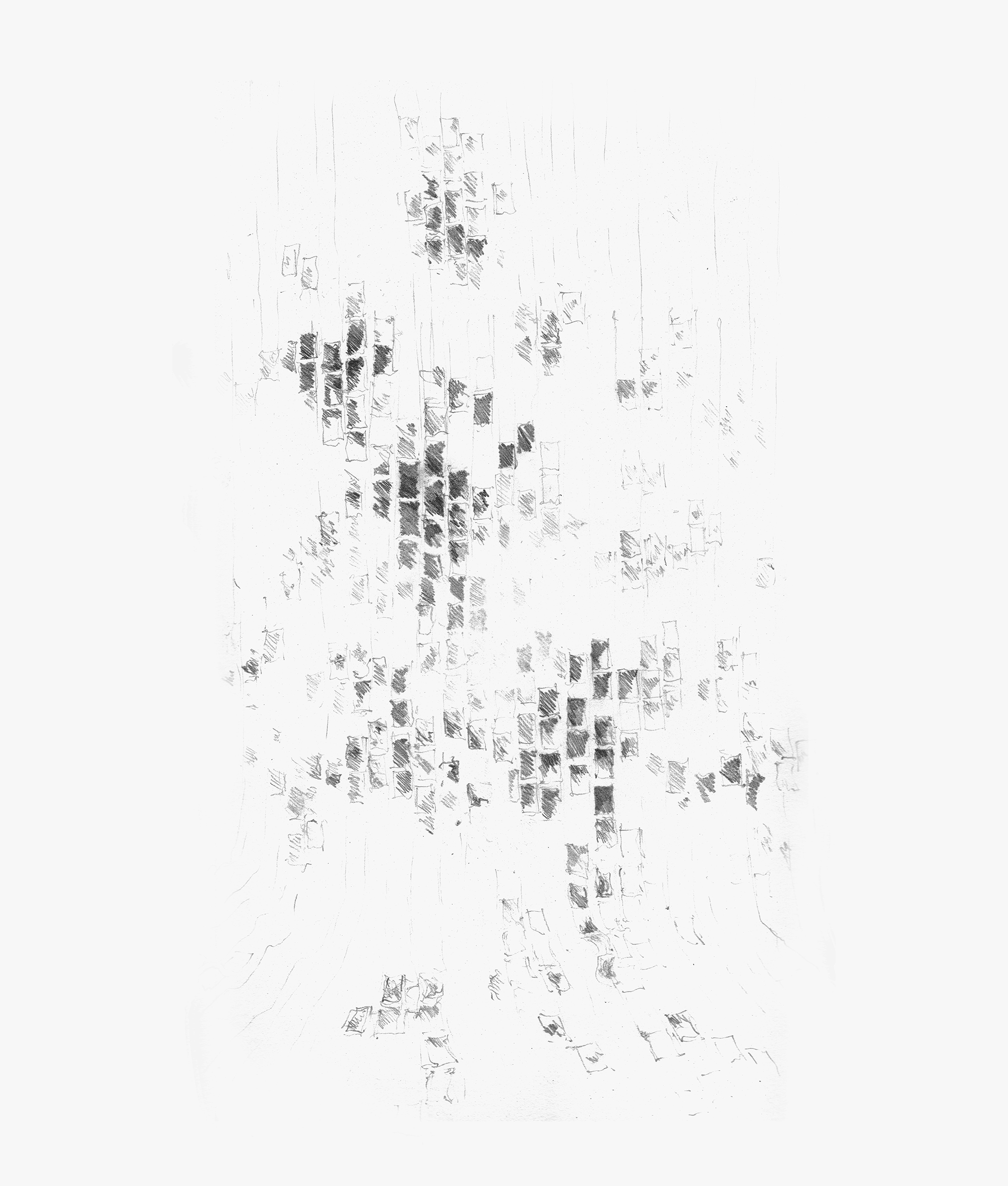 Croquis de l'installation- Sketch of the installation
» Works