Noorderlicht International Photofestival 2018
Noorderlicht International Photofestival 2018
Museum Belvedere
23 /06/2018 – 23/09/2018
IN VIVO | the Nature of nature
IN VIVO, the 25th Noorderlicht International Photofestival, is about our ambiguous relationship with nature. Museum Bélvédère in Heerenveen becomes the setting for photographic art possessing a confrontational beauty, images inspired by our rich tradition of experiencing nature. IN VIVO will be a modern, threedimensional nature scrapbook with a twist, about how our loving way of experiencing nature is directed by hidden social and cultural constructions.
Noorderlichts aims to raise awareness in its audience about the fact that our natural environment, from intimate back gardens to remote regions, is radically affected, or even created from scratch, by ourselves. IN VIVO challenges and enables the viewer to look in another, probing manner at the living eperiment we call nature.
The Noorderlicht International Photofestival 2018 takes place from 23 June to 23 September. Collaborating with partner organisations, an encompassing multidisciplinary project containing photography, other visual arts, and music is created.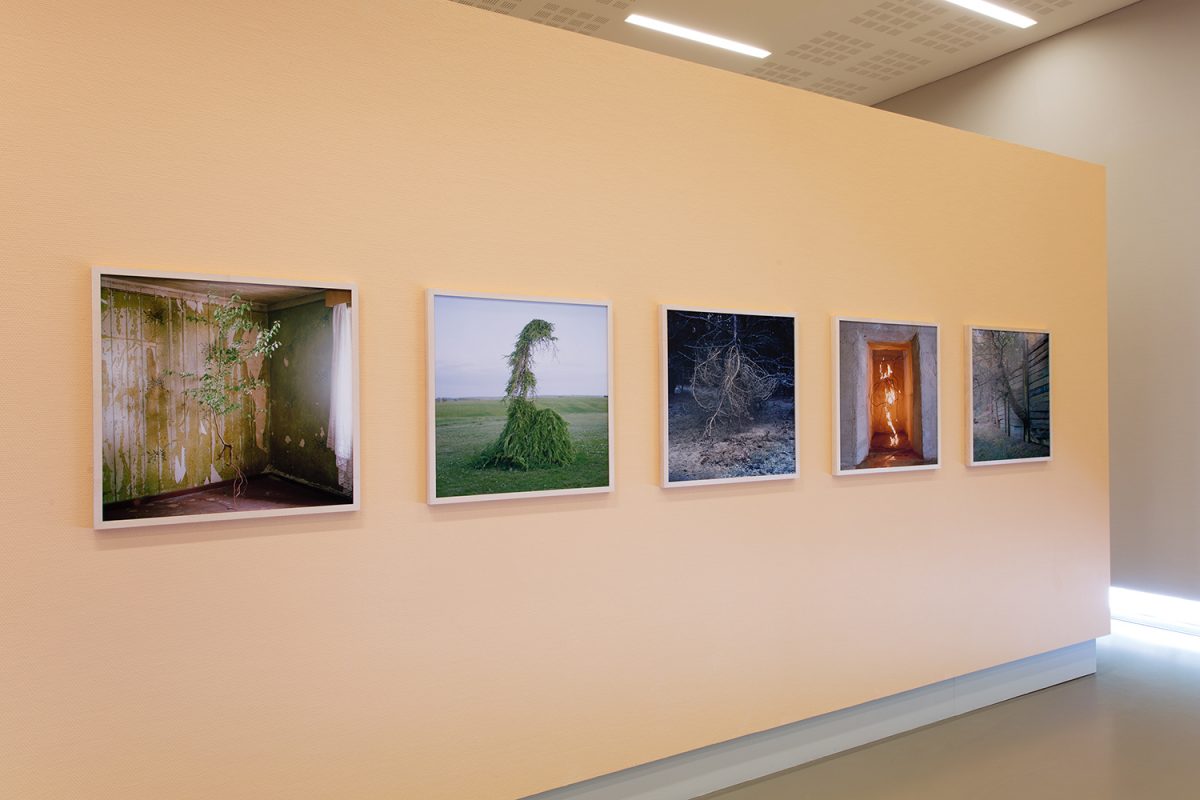 With : Terje Abusdal Norway * 
Catherine Balet France * 
Lionel Bayol-Thémines France
 * Sergio Belinchón Spain
 * Aletheia Casey Australia
 * Jon Cazenave Spain
 * Alejandro Chaskielberg Argentina
 * Juan Fabuel Spain * 
Dana Fritz United States
 * Eddo Hartmann The Netherlands * 
Michael Lange Germany
 * Claire Laude France
 * Karine Laval France/United States
 * Olivia Lavergne France * 
Lisa Mccarty United States
 * Francesco Merlini Italy * 
Catherine Nelson Australia
 * Daan Paans The Netherlands
 * Benedikt Partenheimer Germany * 
Louis Porter United Kingdom * 
Sayler | Morris United States
 * Diana Scherer Germany
 * Claudius Schulze Germany * 
Tara Sellios United States * 
Christine Simpson United Kingdom * 
David Stephenson Australia/United States * Marvin Tang Singapore * 
Terri Weifenbach United States * 
Yelena Zhavoronkova United States *  Thomas Zika Germany
» News